Biggest miners' project spending reboot signals rebound firming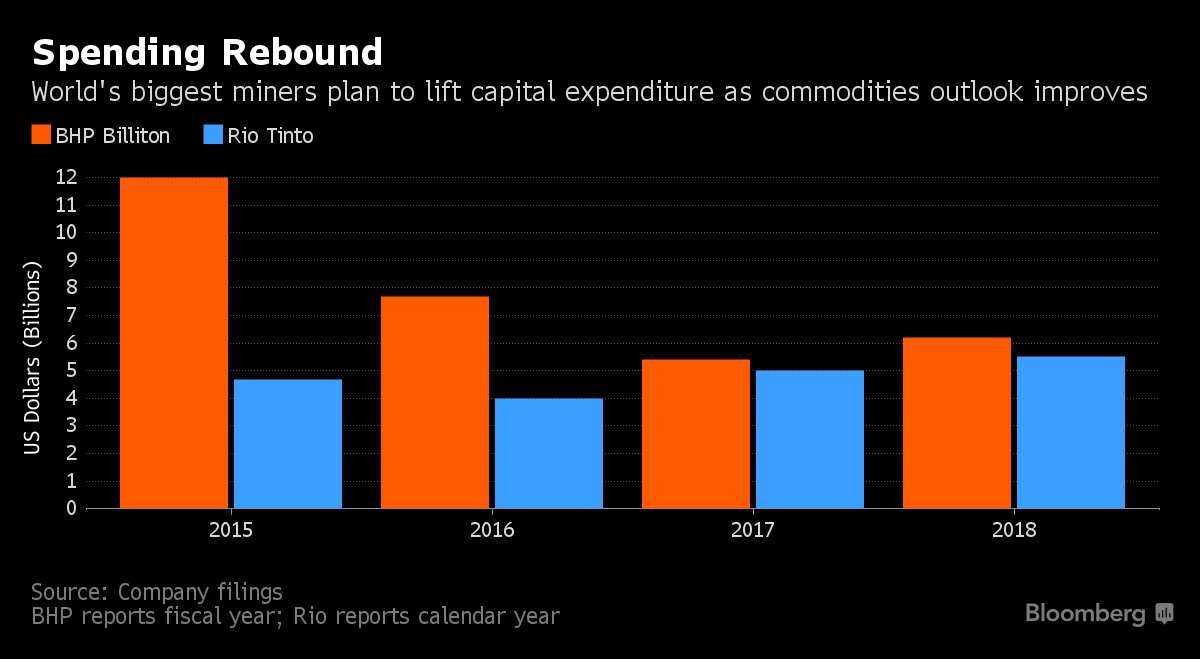 The world's two largest mining companies are planning to raise capital expenditure from decade lows as a firming rebound in commodity prices paves the way for at least $12-billion of growth projects.
#BHP #Billiton Ltd., the No. 1 miner, expects to raise spending by 15% in fiscal 2018, while #RioTinto Group forecasts it will boost expenditure from next calendar year.
Read more at: http://www.miningweekly.com/article/biggest-miners-project-spending-reboot-signals-rebound-firming-2016-08-17/rep_id:3650