The #Scientists harvesting #Energy from humans to #Power our wearables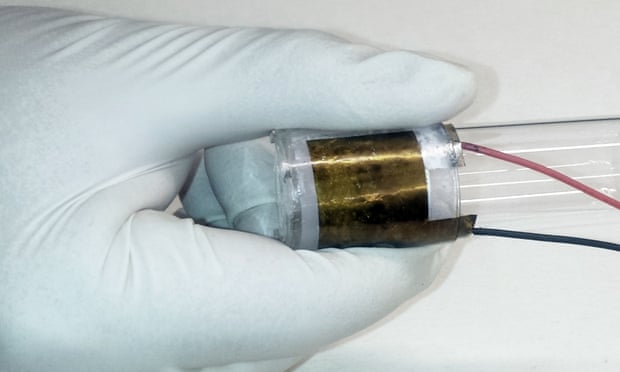 The energy harvester from MIT research lab on human energy.
Inside a lab at the #Massachusetts Institute of #Technology (#MIT), Sangtae Kim has been tinkering with a paper-thin device the size of a stamp. Kim is interested in harvesting #Energy from humans (though not the kind that turns people into #Batteries in the movie, The Matrix). He wants to harness motions, such as walking and running, to power sensors and wearable #Gadgets.
Read more at: http://www.theguardian.com/sustainable-business/2016/feb/04/harvesting-energy-humans-walking-charge-wearables-bending-mithttp://www.theguardian.com/sustainable-business/2016/feb/04/harvesting-energy-humans-walking-charge-wearables-bending-mit